Again,most likely the "information" part is not real:
RT @
SimonWalters90
: @
clarkgregg
Are we finally going to see Agent Coulson dish out some pain in the Avengers? --That's a pretty safe bet.
»
»
Turns out Captain America was born in Spain on a military base, just outside the gate. Nick Fury just took his shield away.
#Avengers
»
»
OMG Just called Thor a "North God. " Turns out it's "Norse God"So embarrassed.Took out my trailer with a hammer swipe, but let me live.Cool.
I was right on my last post about Cyclons being The Avengers Villain:
RT @
KnowYourMarvelN
:
http://bit.ly/e8jt5p
. -- I was kidding.! It's not Cylons. It's really a united force of Oompa Loompas and Tribbles!!!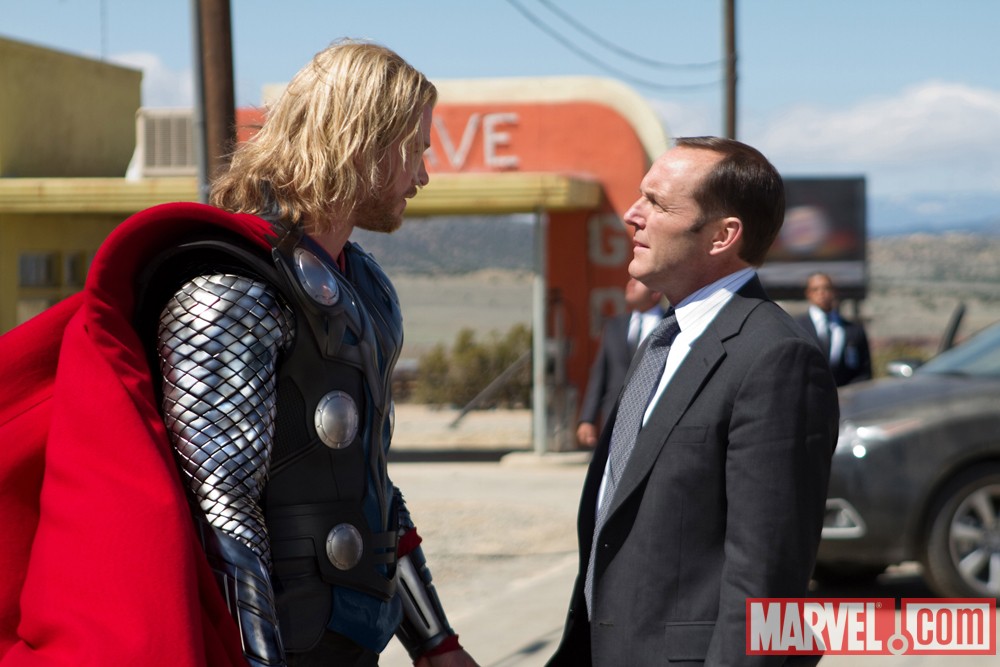 So,you heard it here,"a united force of Oompa Loompas and Tribbles" will be The Avengers Villains :P